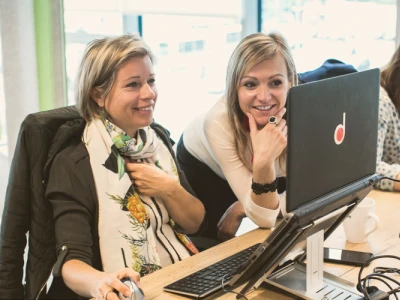 Invest in your people, future-proof your business
Your human capital is your company's most important asset. Optimizing information flows between people doesn't just revolutionize productivity and effectiveness; it boosts employee engagement. Research has shown time and time again that companies with engaged employees perform better, achieve higher profits and innovate more. Digitally transforming the workplace is the key to optimizing those information flows.
optimize and integrate information flows with processes to gain efficiency, effectiveness and access to innovation
4 stages of transformation
delaware can help you harness digital workplace innovations that help you find and keep the right people, empower them to work more efficiently and strategically manage the use of information.
Manage your information: simplify compliance, unify information processing, respond rapidly to customers, partners, employees and prospects and make informed strategic decisions. In short: get the most value from your data.
Enable your human capital: give your people the tools, development opportunities and goal-setting frameworks they need to thrive and gain qualitative HR-related insights into the state of your workplace.
Optimize your productivity: motivate your employees with intuitive tools and useful frameworks and enable them to perform their responsibilities efficiently.
Create a digital workplace: aggregate the output of every information management tool in your business in a single dashboard with an ultra-smooth experience tailored to each unique user. The result? Excellence across the board.