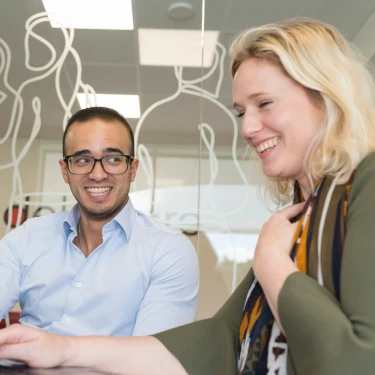 SAP Consultant Food
Are you eager to learn more about SAP full-cycle end-to- end projects within the food industry?
Would you like to be part of a team that, by combining knowledge of the food industry and today's technology, helps businesses move to the next level and achieve their business objectives? SAP HANA-based Enterprise solutions such as SAP S/4HANA enterprise management, IoT technology such as SAP Leonardo, SAP Fiori, and the latest SAP BO solutions enable our clients to make the leap to new technologies. As an SAP S/4HANA Cloud Partner of the Year, we also provide ERP in-the- cloud solutions. delaware is a dynamic and fast-growing SAP partner with a rock-solid background and extensive experience and is part of the international delaware organisation.
Your profile
You hold a Bachelor's and/or Master's degree

You have completed several full-

cycle

(SAP) implementations (preferred)

You have experience in the logistics and production process within the food industry

You have experience with one or more of the following SAP modules: MM, SD, QM, PS, PM and PP

You have experience with new technologies such as S4HANA, or are willing to learn them

You have excellent verbal and written communication skills in both Dutch and English

Businesslike and professional appearance

You have the drive to continue developing and are willing to invest in your growth

You are willing to travel domestically

You identify with our core values: respect, care, commitment, team spirit and

entrepreneurship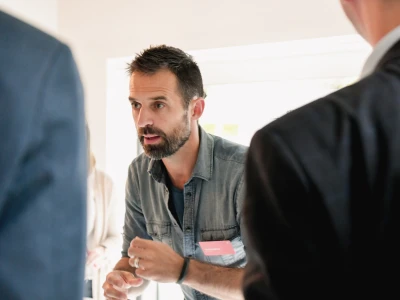 delaware specialises in greenfield SAP projects within the Food industry, and in these processes we use the latest technologies. As a Consultant, you'll be involved in full-cycle implementations from start to finish, where knowledge of and experience with business processes within the food industry are a requisite. As a delaware Consultant, you will focus on client-specific requirements and help to find solutions based on our best-practice Food template. With the food industry innovating at a rapid pace, we need professionals on our team who excel in all areas – including production, logistics, WMS, sales and finance – and combine this with knowledge of business and technology and a wealth of experience. If you'd like to find out more about our formula for success, be sure to schedule an appointment with one of our professionals.