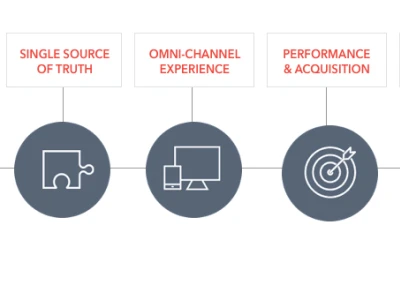 How to connect with your customer: disclosing moments
No matter what you are selling, how you sell it is a crucial part of your success. The key is to create meaningful and relevant customer experiences at every touchpoint. To do so, you need to truly connect with your customer. For this, delaware employs a tried-and-tested approach that helps you not only to get started, but guides you throughout the entire journey.
Connecting with your customers is all about disclosing moments of intent. Therefore, we need to focus on 3 key areas:
Identifying the customer's key moments of intent

Delivering on his or her needs in these moments

Measuring all moments to further optimize how we connect with customers.