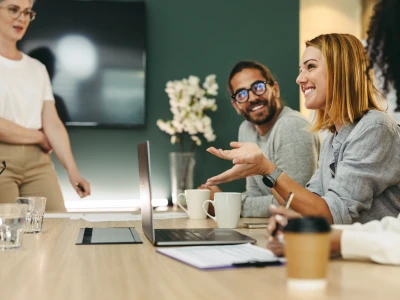 Make your professional service firm a profitable, project-centric company:
Maximise your profitability.
Optimise how you utilise resources.
Empower teams to collaborate effectively and win more projects.
Generate accurate real time financial data that delivers game-changing insights, driving strategic decision-making.
Exceed clients' expectations with exceptional project management experiences.
Nurture an agile culture, using data to adapt to - and exploit - shifting markets.
Only highly optimised professional services firms will thrive and overcome whatever tomorrow throws at you.
Opportunity is out there

Demand for professional services is thriving. The market is expected to be worth $7.06 trillion in 2025 at a CAGR of 7%.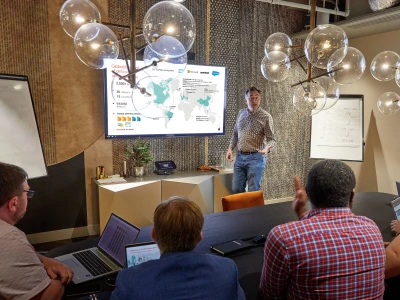 Your biggest challenge
People are your key resource. But 2-in-3 consulting firms are short-staffed. As a result, 1-in-5 firms are turning down work.
Worse: clients are abandoning projects because firms don't have adequate capabilities.
The solution already exists
And you already have the answer... Let our Project Operations experts help you unlock it:
Get better visibility of your resources and optimise how you allocate them.
Harness stronger collaboration between your people and teams.
Nurture increased agility.
Access the data your management team needs to strategically drive the business.
So what does 'great' look like?  
Stronger, more profitable client relationships
Automatic creation of Teams collaboration sites for opportunities to win more work.
Build effective plans with integrated Microsoft Project.
Successful project delivery leading to client references and driving future growth.
360 views of your client relationships.
Embedded Dynamics 365 Sales and Marketing.
Impactful, lead-generating client engagement and client reference programmes.
Improved ability to manage project milestones and progress.
Attracting and retaining the best talent
Effective management of skills and competencies.
Early visibility of skills gaps to inform and drive training and recruitment.
Optimal workload management to improve retention.
Managing 'mixed mode' teams, supplementing inhouse resources with subcontracted resources only when required.
Seamless and effective service execution
Automatic creation of a Teams site to manage the project delivery.
Use of integrated project management tools to manage task execution.
Updating time sheets directly into the project Teams site.
Track project financial and operational performance in real time.
Time and expenses booked and updated directly within the project Teams site financials.
Fully integrated project and resource management.
Effective resource scheduling.
Global knowledge management.
Connected Power Apps to update information on the go.
Holistic project control and quality execution.
Use our Power BI reporting suite to connect data throughout your entire business processes
Get a 'global' view of financial performance with completely integrated financial, CRM, resource management and project management solutions.
Automated processes which go beyond logging projects, and recording time and expenses: booking time and raising invoices directly within both your operational and financial systems.
AI-driven cash flow forecasting: real-time visibility of financial and project performance - incorporating functions which competing platforms don't.
Well defined financial and operating business processes and controls.