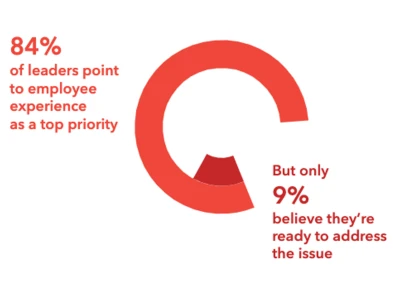 HR challenges across the Energy Sector
20% of the current workforce will have left the industry by 2025 – Through natural attrition and retirement. At the same time the industry needs to attract 25,000 new people, many of these will be in jobs that currently don't exist; data science, automation, new materials.

Valuable insight and experience is being lost as employees leave the sector or retire.
Mind the gap between employer perception and employee reality: most leaders don't currently feel equipped to put employee experience at centre of your operations. Do you?

Tomorrow's energy workers will demand training and learning methods that don't follow the traditional listen and learn approach. Demand for formally structured 'nuggets' of learning, delivered through simulation and AR will become the norm.

The challenges many organisations face in day-to-day operations, restructures, acquisitions & mergers.
Ready to reinvent your employee experience?
Accelerate your people systems with Delaware's FAST HR for Energy solution
Talented employees with the most sought-after skills are increasingly scarce, meaning that organisations must work harder to retain their people.
To recruit, retrain and retain the skills you need to outperform your competition, you need to deliver an exceptional employee experience. To do so, Human Capital Management (HCM) must become Human Experience Management (HXM). Organisations that embrace HXM achieve better business results, higher productivity, better revenue per employee and lower employee turnover.  
Delaware's FAST HR solution places your employees needs at the centre of your HR systems: accelerating your people systems by creating a culture of growth and productivity. Invested employees generate great business value, becoming ambassadors, for your culture and brand.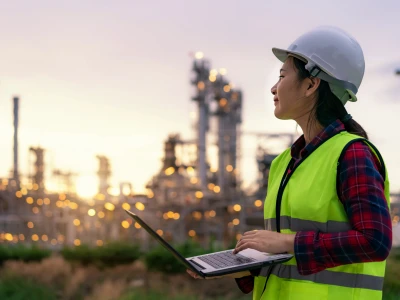 About FAST HR for Energy
Powered by SAP SuccessFactors, Delaware have developed FAST HR for Energy as a template solution to address the challenges faced by energy businesses across the employee lifecycle.

Key benefits of the solution include:
SAP SuccessFactors supports your employees, wherever and however they choose to work, with global solutions for core HR, interactive organisational charts; time tracking simplified compensation and benefits administration; and optimising HR service.

Your business will be ready to adapt to fluctuating talent needs, with powerful ready-to-run software for recruiting, onboarding, performance, compensation, learning, succession and development.

There is so much that technology can help you can do to bring talent into the organisation and start managing it from the outset.

Delaware FAST Performance Management supportd goal management and analyses the effectiveness of your recruitment strategy by reviewing real time candidate source data and intelligent analysis.


Set new hires on a path to success with FAST Onboarding: extending the candidate experience promoting early employee engagement, productivity and faster return on investment.

Retain top performers with FAST Compensation: helping you build and manage strategic compensation programmes with simplified and automated planning.

Use FAST Learning to help you reduce compliance risk and prepare your people for the future with an innovative and agile platform for skills management, learning and development.

Move beyond traditional learning to a culture of curiosity with HXM. Drive better informed decision-making, through meaningful, easy-to-comprehend analytics - leveraging data, metrics and benchmarks from HR and talent management processes.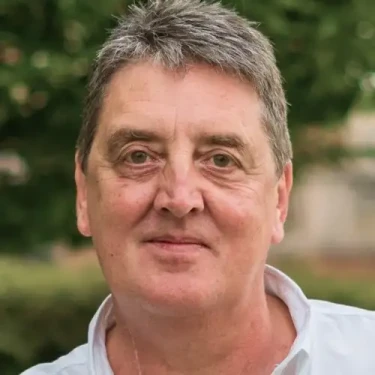 Get in touch
Brian Riddell, People & Skills Lead