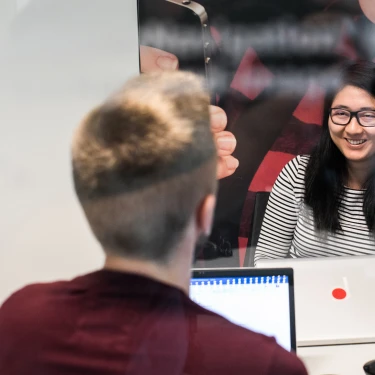 SAP HR Talent Management consultant
SAP, HR Technology, some experience, consultant
Belgium
share on
As a delaware consultant you're involved from the start (the analysis and blueprinting phase), throughout the implementation (the development and customizing phase) and right through to the finish (the documentation, trainings, 'go live' and support phase), so literally from A to Z.   
As an SAP HR Consultant Talent Management, your activities will be both functional and technical. 
- You will guide the customer in setting up their Talent Management activities based upon the legislation and best practices. 
- You will configure the SAP Qualification management, LSO, Training & Event Management and e-recruiting modules and add functionality through developing new solutions on the platform 
- Your customers have made a significant investment in their integrated HR solution and you will guide them in transitioning their existing HR solution to S/4 HANA.  
Please bear in mind that you'll spend more than half of your time working client-side. After all, intensive consultation with the customer's internal HR department is an absolute must in order to get to grips with their specific reality and to translate that into the right solutions. 
Your customers come from every conceivable industry and sector, which means that plenty of variety is guaranteed.  
As an SAP HR Consultant you have opportunities for progression at both technical and functional level. If you're good at leading projects, for example, then your future could lie in PM or people management. Within delaware, almost every experienced consultant acts as a mentor to younger, less-experienced colleagues.