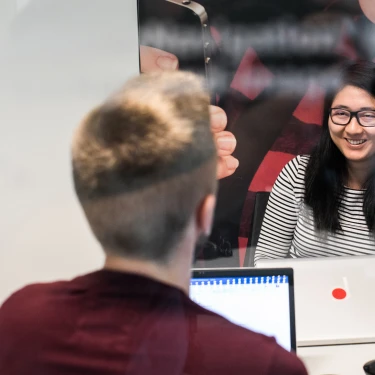 Junior Finance & Performance Management Consultant
finance, no experience, consultant
Belgium
share on
Please note we have filled this position for 2023, but we are accepting applications for future openings in 2024.
"On the FPM management consulting team, I have the opportunity to work on a variety of assignments across different industries. We support our clients in their business transformation journey, from understanding their challenges to delivering business and technological solutions, in close collaboration with our technology teams. We leverage our expertise and industry best practices to optimize their finance functions and related business processes and, in turn, improve their performance. On a day-to-day basis, the work can range from intense design workshops at the client's premises, focus time to do some data analysis or visualize a process flow, project team brainstorming sessions, or coming up with improvement opportunities and a realistic roadmap." — Julie Littré 
Like Julie, you'll be at the epicenter of transforming organizations' processes. Your focus will be on the business side of things, where you feel at home thanks to your interest in and deep knowledge of (the trends in) finance. 
Prepare yourself for an interesting journey, working on exciting projects for a broad range of companies and industries!