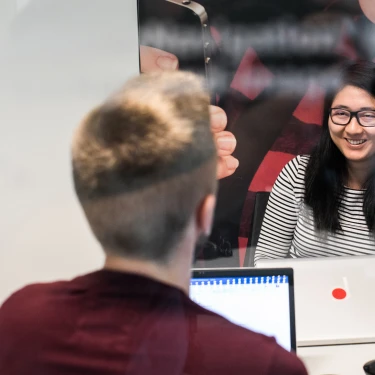 Senior Consultant - Change Management
, marketing & communication, some experience, consultant
Belgium
share on
As a senior consultant, you work closely together with different stakeholders To quickly gain a solid understanding of your customer's challenges and opportunities, you run different types of workshops together with your colleagues, like a stakeholder analysis, a benefits map workshop and much more.
You use your understanding of the business, IT  and strategic frameworks (e.g. Prosci) to challenge your customer. After all, we don't just 'do', we 'prepare and challenge', before all else.
You push the change team forward and liaise closely with the overall project team. You keep track of the change activities and monitor progress closely by measuring impact where- and whenever you can.
You deliver different kinds of output, ranging from a change storyline or change management plan, over setting up an ambassador's network to developing a mitigation action list based on a survey.