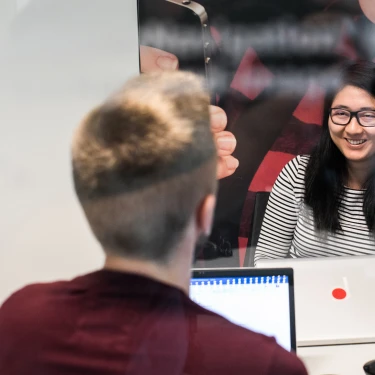 Azure Architect
Microsoft, cloud & infrastructure, some experience, consultant
Belgium
share on
Never before have we seen a platform as perfect as Azure. It makes for the ideal public cloud solution: It's robust, reliable, secure and scalable. Offering advanced cloud-based solutions is only one of the many ways in which we at delaware aim to be a company on top of innovation.
As Microsoft experts, we are convinced that Azure will be a crucial pillar for us and many of our customers. With more than 15 years of experience, we fully understand the tech landscape and therefore act as a knowledgeable implementation partner, guiding our customers through their entire cloud migration process.
If you get as excited about Azure as we do, chances are you'll like what we have to offer. Are you eager to help our customers see the many opportunities the cloud can bring? Are you interested in not just building, but redefining their entire IT landscape? Then keep on reading!