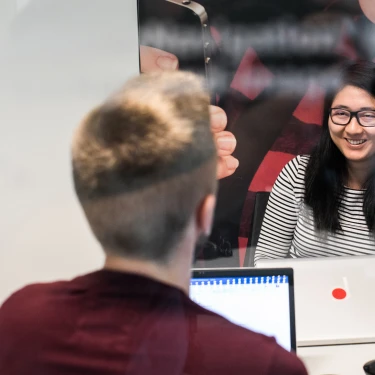 Solution Architect PIM DAM
Microsoft, marketing & communication, some experience, developer
Belgium
share on
Isn't it poignant how a substantial amount of money is spent on marketing material, only for it never to be used again? Don't you think there must be a better way for companies to manage product information and digital assets?
At delaware, we provide our customers with a so-called Single Source of Truth (SSoT) solution; a centralized, easily accessible platform that houses all of the client's data. Because that's the tricky thing with data - it's usually stored in silos. With our help in managing the full life cycle of digital assets and product information, our customers can efficiently offer accurate information through each and every channel. Have a look at the Niko website to see what we mean. Not too bad, right?
We don't mean to toot our own horn, but we do think that delaware offers the perfect environment for a solution architect to grow. Here, you'll be surrounded by experts who specialize in both building and integrating custom software solutions. You see, we don't believe in a one-size-fits-all approach, for either the solutions we build or our developers' careers. Are you a developer at heart and hungry for more? Then keep reading!