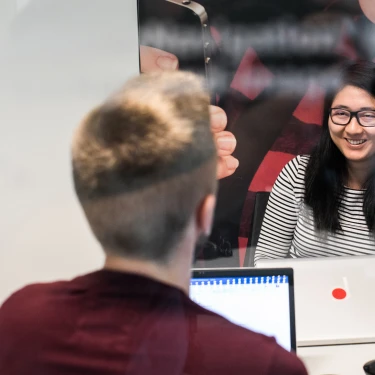 Account Executive - Public/ Professional services/Healthcare
Microsoft, marketing & communication, some experience, internal role
Belgium
share on
You are a true entrepreneur, driven by adding value for customers. Being hands-on and pragmatic is your second nature. You work fast, shift gears quickly and are always prepared for unexpected challenges. Being an account executive involves knocking on a lot of doors: you'll visit potential customers (both existing customers and prospects) across Belgium to present delaware, and you'll bring your A-game to customer meetings every time!
You combine your commercial insight to promote our services with your interest in managing our top-level portfolio. Your experience with mainly large accounts in public sector, healthcare and/or professional services, allows you to connect with customers, understand their business needs. Additionally, you are always eager to expand your own knowledge and dive deep into all delaware has to offer.
As an empathic professional, you love to share your know-how. As a true teamplayer you are the linking pin between teammembers, customers and prospects. You can easily step into the shoes of our clients, identifying needs and map them with the necessairy solutions to respond to the customer's challenges.