Welcome to the delaware experience
Thinking of becoming a junior business & IT consultant? Great idea! And where better to start that journey than right here at delaware? In the week from 18 to 22 April, we'll let you experience the delaware vibe and tell you all about life here as a junior consultant.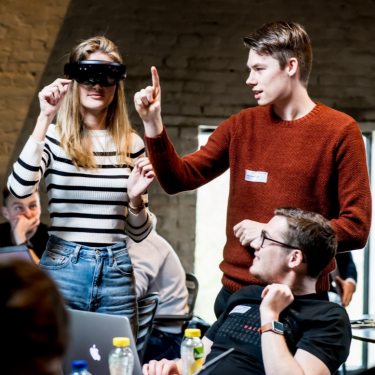 You'll love it here
From our starters bootcamp to the initiatives we've set up to make your start as smooth as possible, get ready for an inspiring and insightful week! Save your spot by following our Facebook page and since sharing is caring, feel free to invite your friends as well. There are plenty of spots available in our busy beehive!
Monday 18/04:
Keep an eye on our socials because...
We present the

Starters Initiative

created by 4 junior entrepreneurs among the #peopleofdelaware. After all,

bonding with colleagues

is quite challenging in the midst of a pandemic. These 4 consultants, however, have found an original solution.

Being part of the #peopleofdelaware is all about growth, not just yours but also the environment's. Come again? You'll find out all about CSR over the course of the afternoon.
Tuesday 19/04:

At 5 PM sharp,you can check out our Instagram live stream. Hear all about life as a junior IT consultant (no two days are the same, you know 😉) and meet some of your future colleagues.
Wednesday 20/04:

Curious to know what your future fellow consultants are up to? Keep an eye on our Facebook and Instagram pages for some shocking revelations about the secret life of an IT consultant!
Thursday 21/04
: Another packed schedule ahead:
Are you and delaware the right match for each other? Applying for a job can be a tricky process, but we've created a quiz to check our match and to find out which position suits you best.
Apart from fun colleagues and a relaxed atmosphere, being part of the #peopleofdelaware also brings a number of additional benefits. Keep your eyes peeled as we'll be sharing them over the course of the afternoon.
Friday 22/04: It's vacancies time!
As from Friday morning, we'll be sharing our
junior vacancies
with you. Apply the insights you've gained from the quiz and embark on your delaware journey! Are you curious to know what our recruitment process is like? You can find out all about it on this
dedicated page
.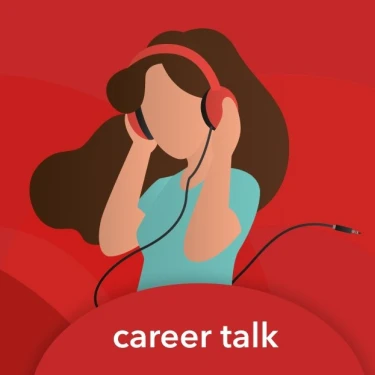 Podcast: Career talk
How to stand out?
Over three episodes, we deal with the main stages of the job hunting process as we talk to several experts from different companies.
Starting as an intern or a junior? The choice is yours!
You really like delaware, but you want to test the waters first? That's alright, our internship program is aimed at letting you discover what and who you'd like to become. Curious to find out more? Visit our internship page and apply today!
Then again, if you're already convinced that you and delaware are a perfect match, you can immediately apply for a job as junior consultant. If you want to find out more about the various possibilities as a junior, we've created a helpful page to make it crystal clear. Ready, set, apply!
Curious to find out even more about our work-life balance, values, the responsibilities of a junior consultant, or our famous delaware parties? Follow our Facebook, Instagram and LinkedIn pages and be the first to know!